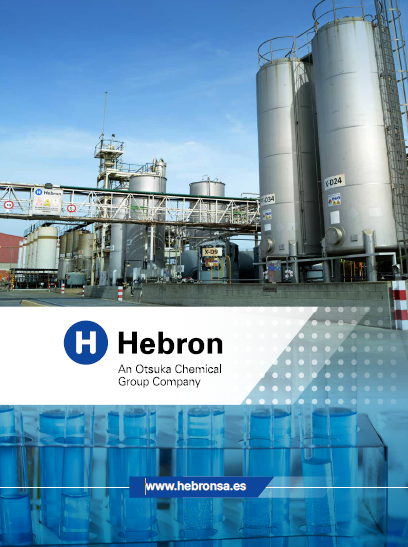 Hebron presents its new company catalog!
20 Oct, 2021
Our product portfolio, with more than 60 years in the market, follows the most demanding level of quality and reliability and provides great value to the final products of our clients.
All our products are manufactured in accordance with the Regulation (EC) No. 1907/2006 concerning the Registration, Evaluation, Authorization and Restriction of Chemicals (REACH) and the Regulation (EC) No. 1272/2008 on classification, labelling and packaging of substances and mixtures (CLP) as well as other national, European and country-specific regulations or directives depending on the product.
Seeking to identify product and service solutions, we continue to invest in development to be able to offer alternatives and make a difference in this rapidly transitioning market, always demonstrating our commitment to sustainability and the environment.