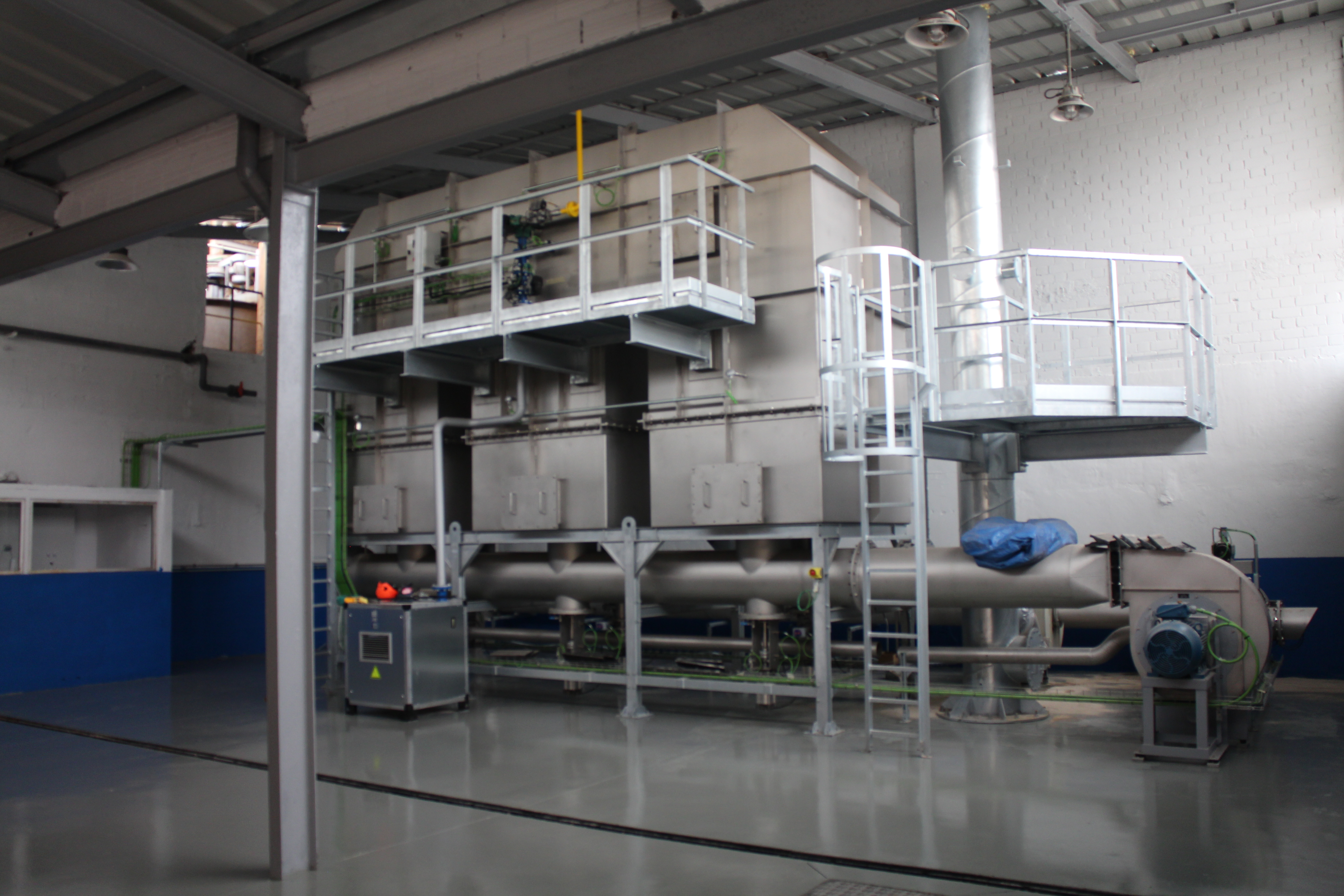 Hebron, S.A. commits to reducing emissions
5 Oct, 2021
We are pleased to report that Hebron, S.A. has completed one of its most ambitious projects this September; installing an RTO.
Since Hebron, S.A. is a plant that produces basic pharmaceutical products, in most of its processes it needs different solvents to work. The use of these products can be somewhat controversial since they evaporate very easily and are susceptible to being diffusely emitted into the environment in the form of volatile organic compounds (VOCs).
Regenerative Thermal Oxidation (RTO) is a technique for reducing VOC emissions. This equipment allows the combustion of all the VOCs generated by Hebron to transform them into totally inert gases such as CO2 and water vapor.
Due to the technical and economic complexity of enrolling on a project of this nature for Hebron, S.A., it has been divided into three stages that began in 2018 and ended in September 2021.

This equipment allows us to destroy up to 99.8% of all VOCs emitted, leaving the concentrations emitted after heat treatment, presumably close to 0mgC / m3, below the limits established by current legislation, thus reinforcing our commitment to respect for the environment, sustainability and a better future for everybody.